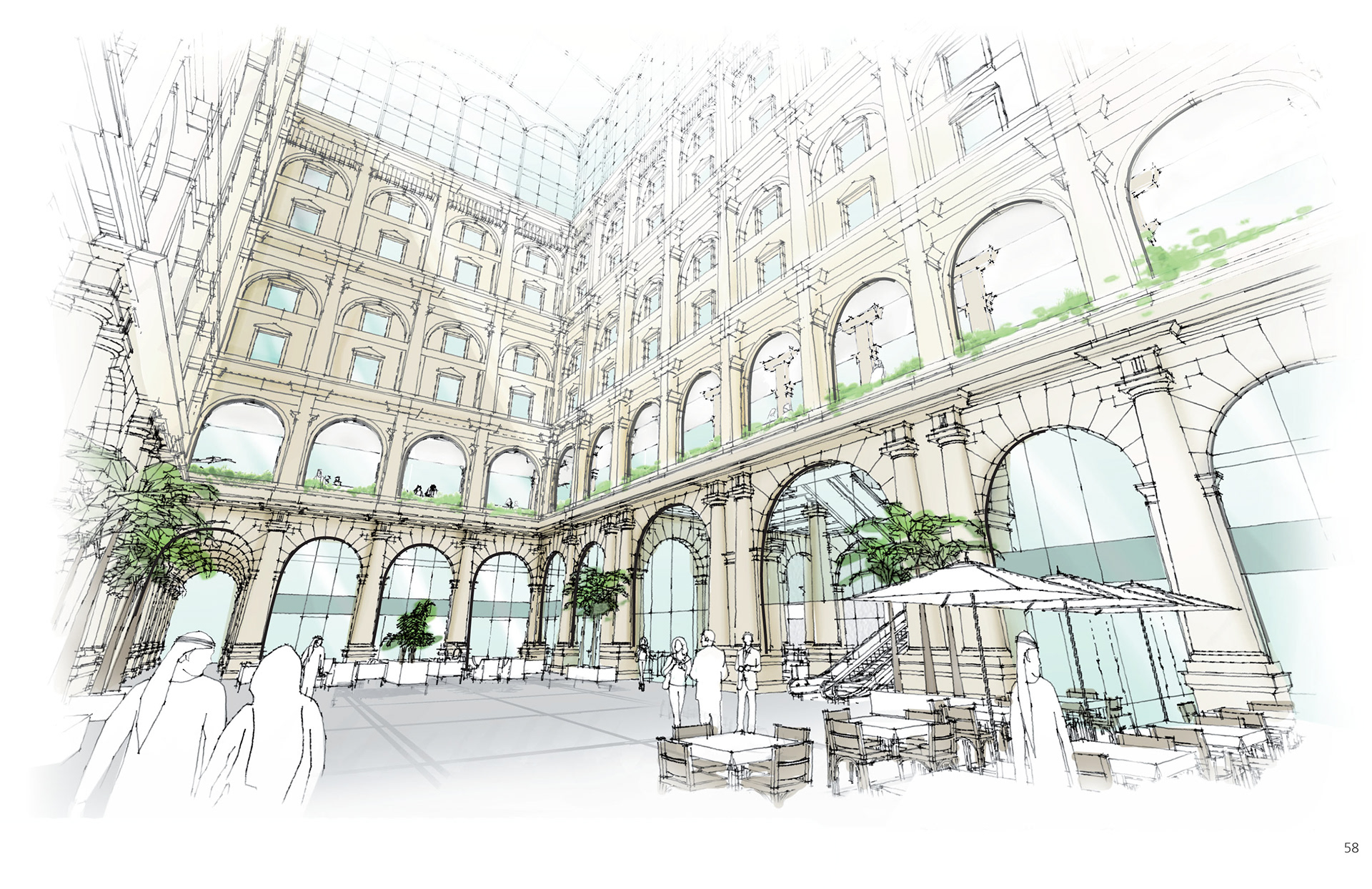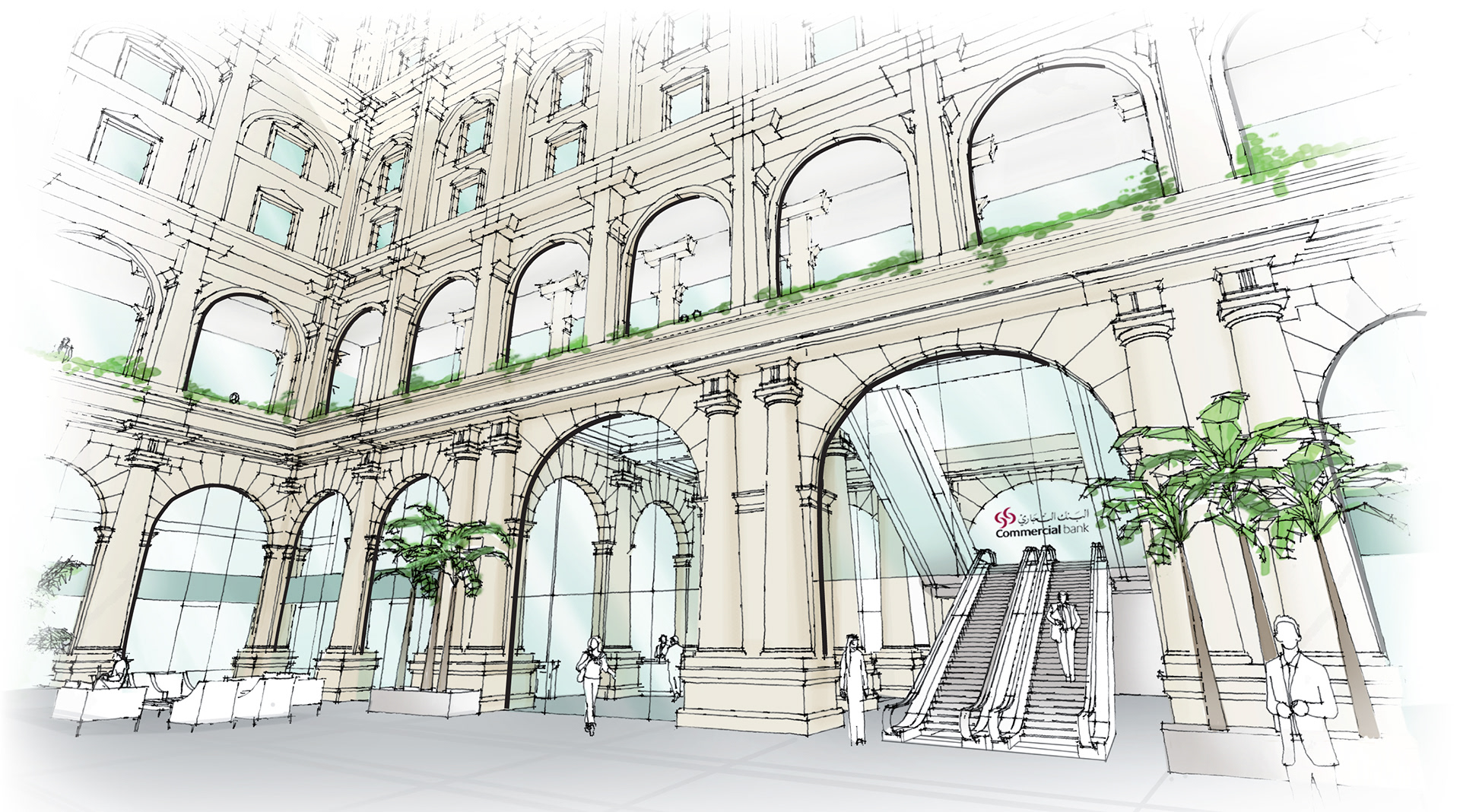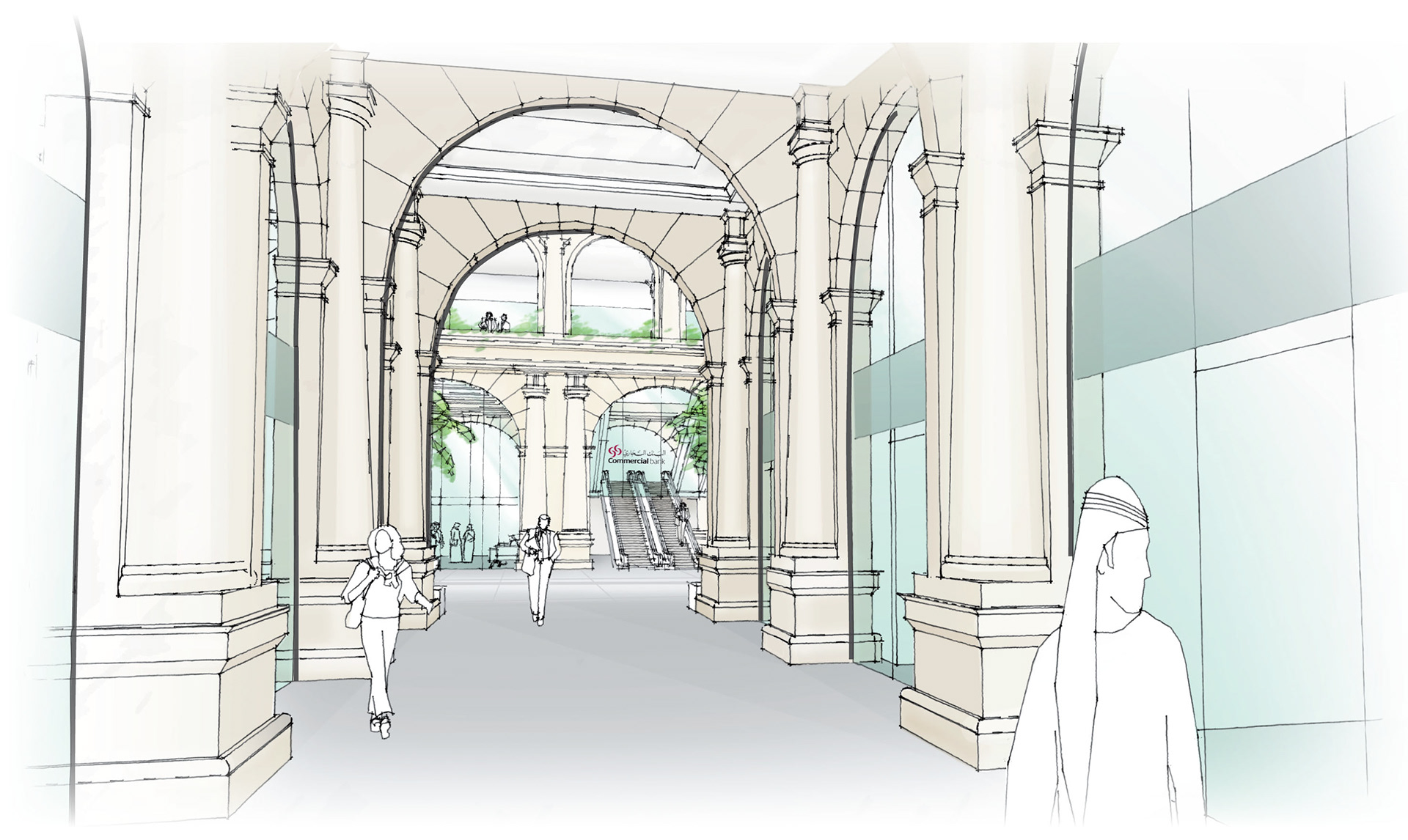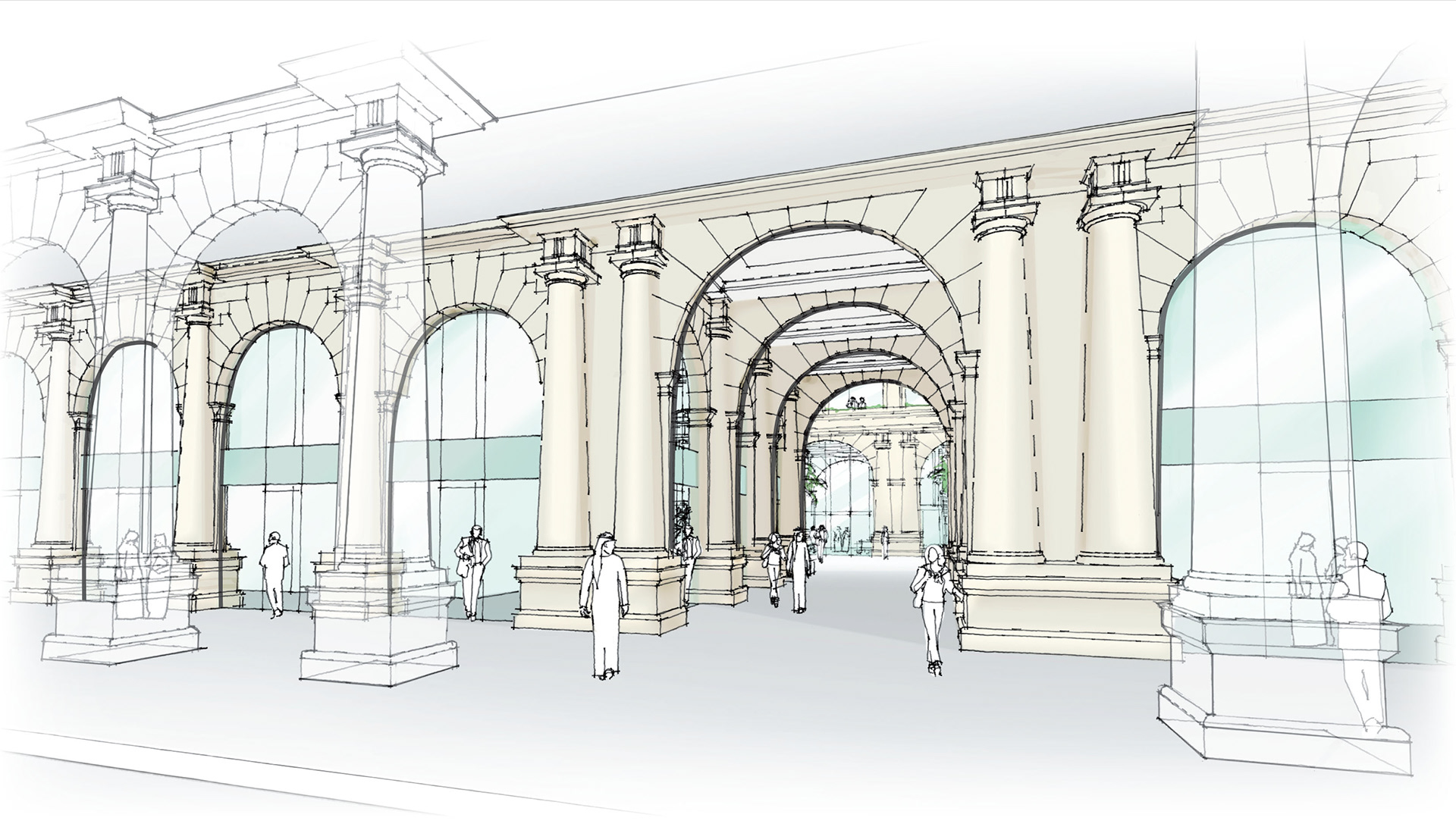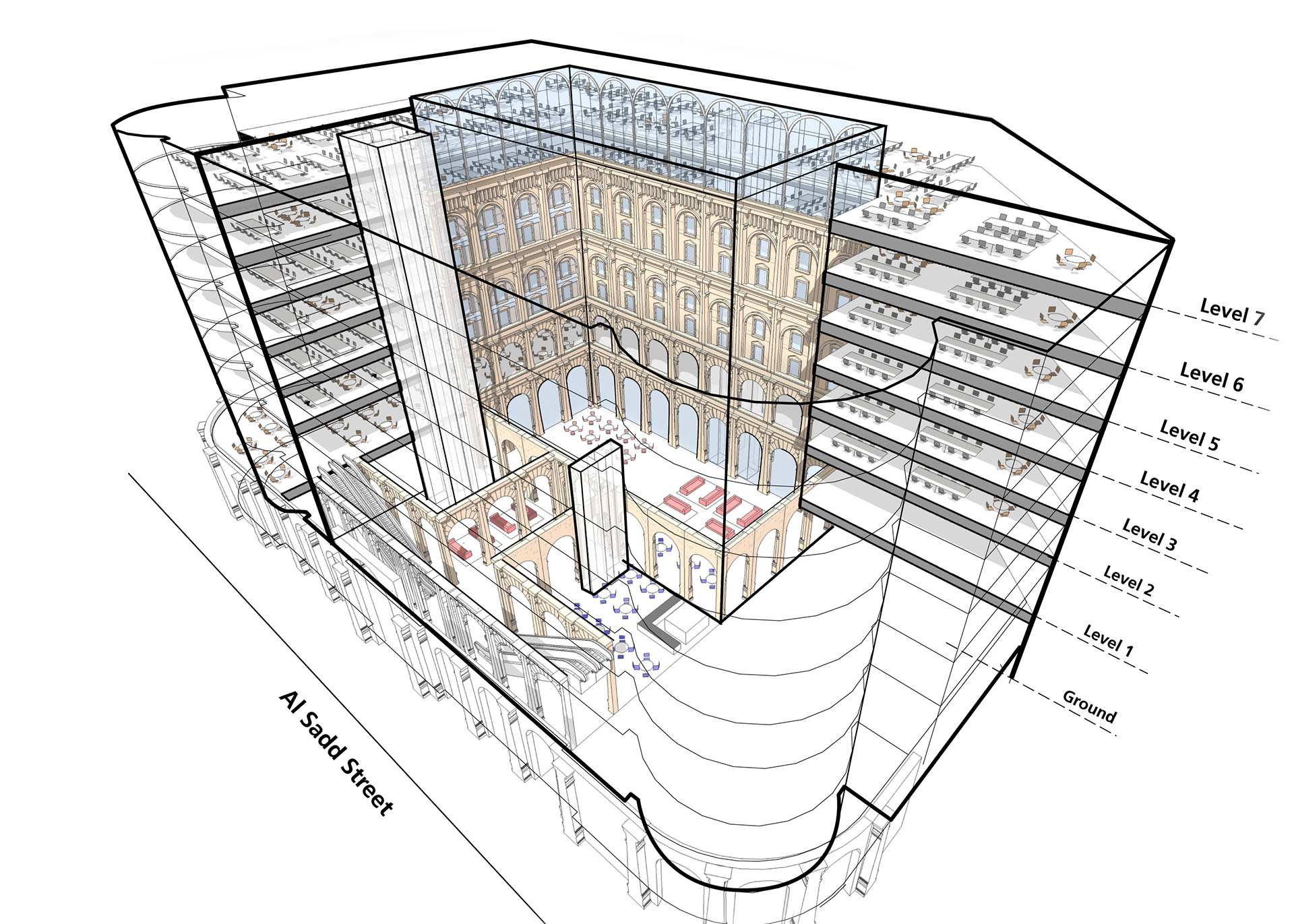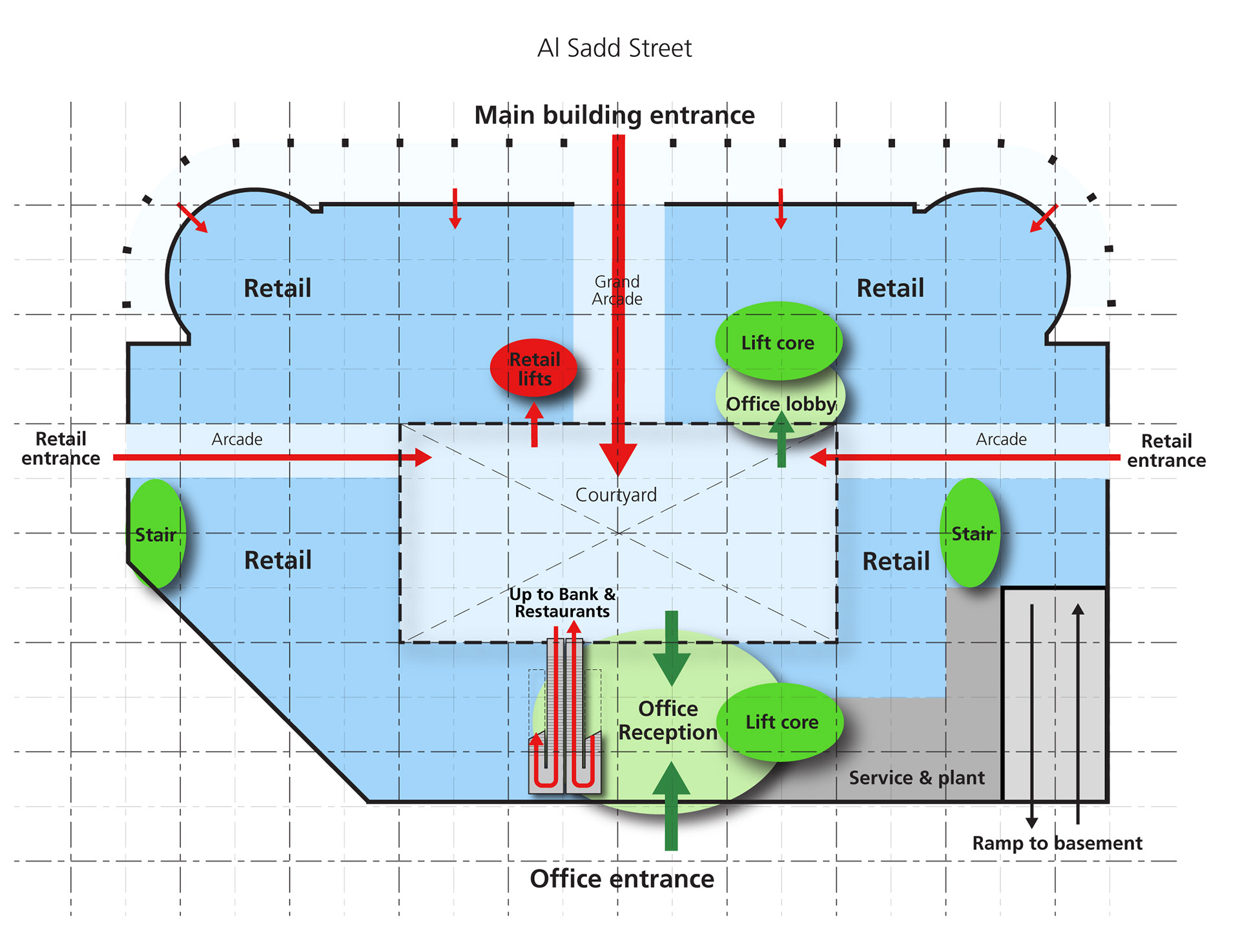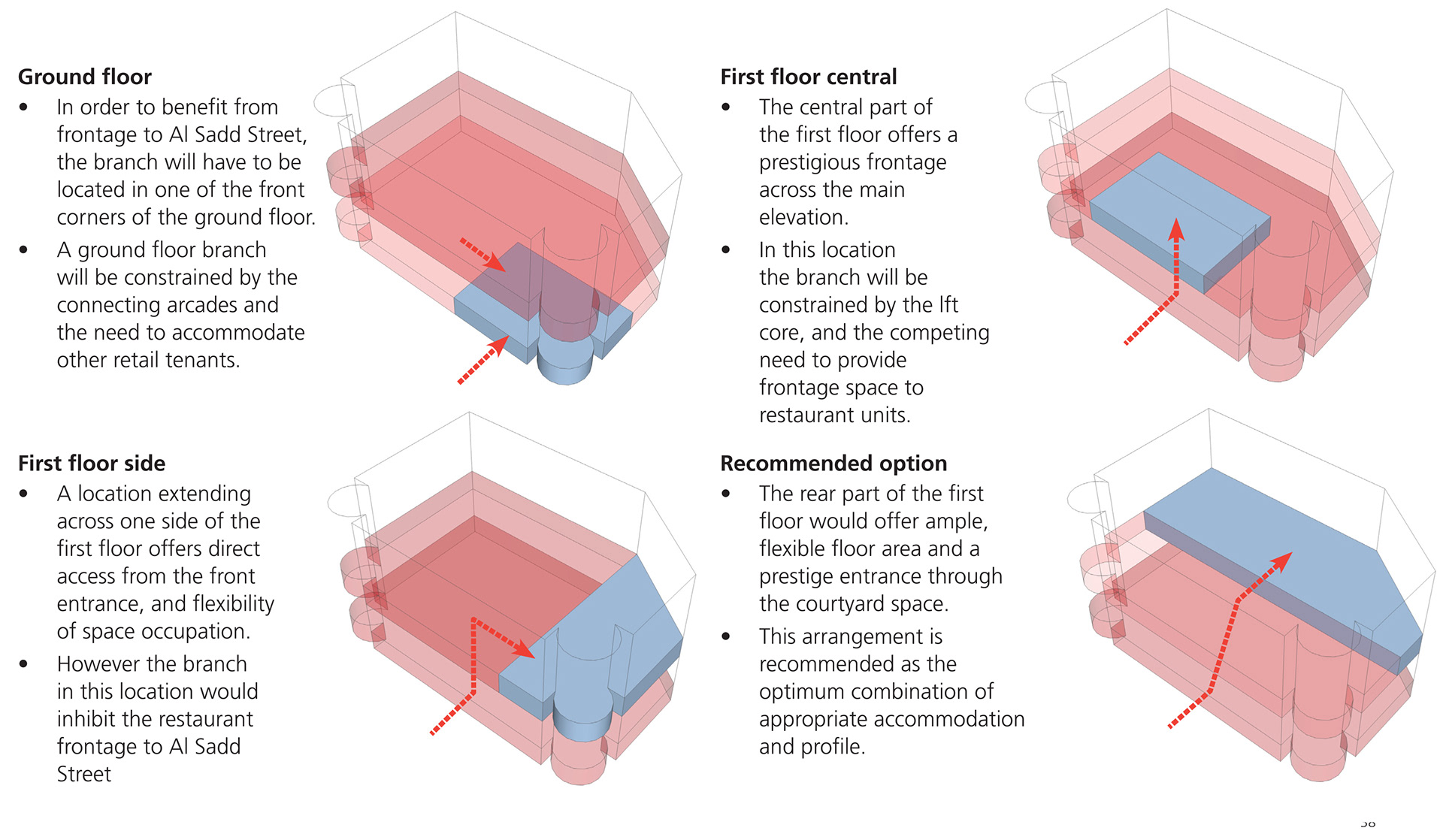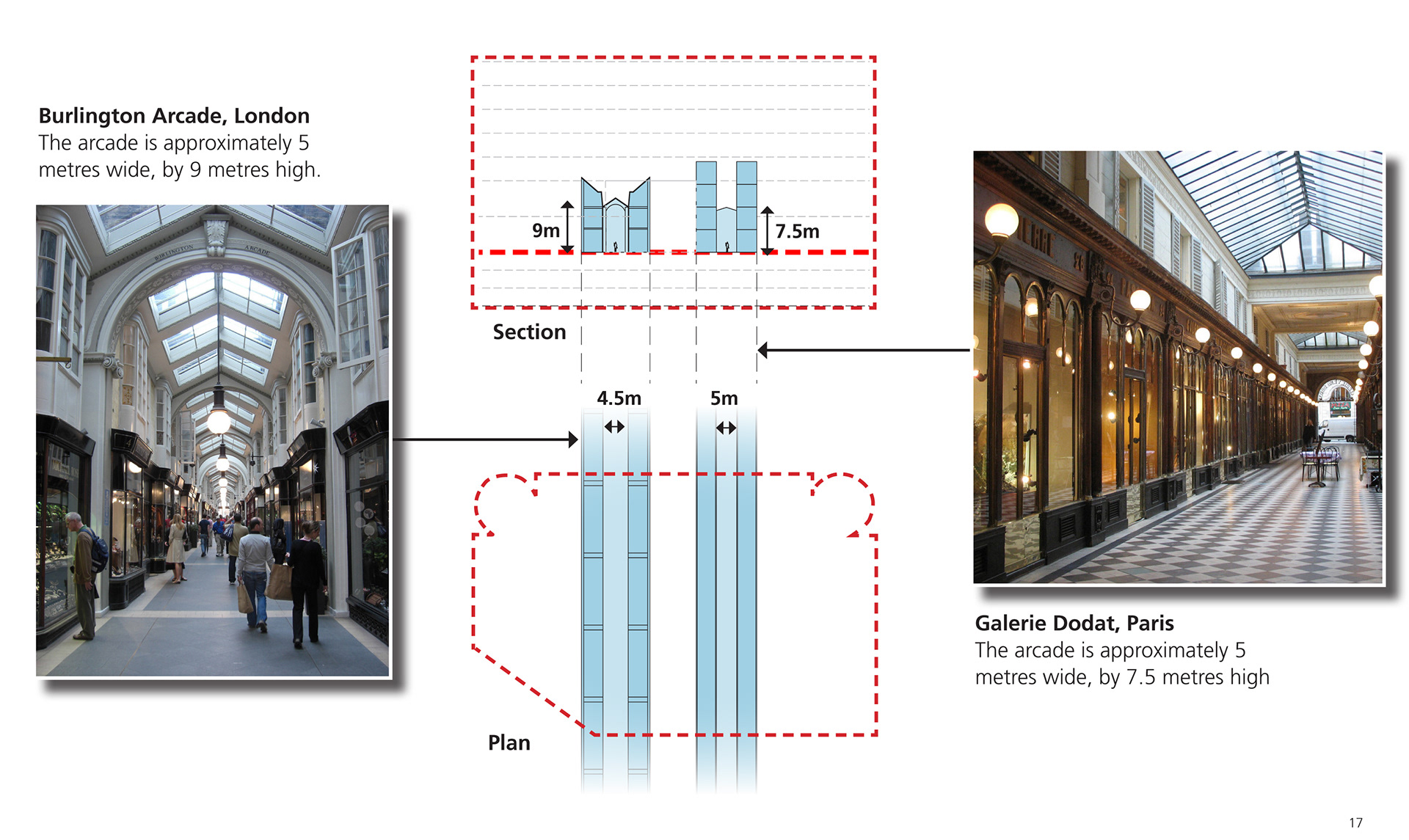 Space planning, interior strategy and aesthetic approach for a new complex in Doha, Qatar. The building is to house a bank branch, exclusive retail outlets and office spaces.
The classical proportioning and layout of the ground floor retail units make reference to the Belle Epoque shopping arcades of European cities such as London, Paris and Milan. 
La planificación del espacio, la estrategia interior y el enfoque estético de un nuevo complejo en Doha, Qatar. El edificio tiene el banco, locales exclusivos y oficinas.
La dosificación clásica y el diseño de los locales hacen referencia a los galerias de la Belle Epoque de ciudades europeas como Londres, París y Milán.
Drawings, design studies and visuals at LOM-FDP Architects, London, UK.